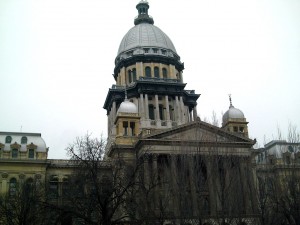 SPRINGFIELD, Ill. (AP) – Dozens of state employees and top Illinois officials will be affected by Gov. Bruce Rauner's decision to ground the state's airplanes in an effort to save $3 million in the coming fiscal year.
The Springfield bureau of Lee Enterprises newspapers found documents, which were obtained through a Freedom of Information Act request, show Democratic members of the state House and Senate, Illinois Supreme Court justices and statewide elected officials use the planes. Other state employees also regularly use a nine-passenger commuter aircraft to conduct business in Chicago and Springfield.
But as of July 1, they will have to figure out another way to travel about 200 miles between the state's largest city and its capital.
Rauner announced Tuesday that he was grounding the planes, which he doesn't use.
Copyright 2015 The Associated Press. All rights reserved. This material may not be published, broadcast, rewritten or redistributed.