The Saturday Newswatch with Melissa Crabtree
Saturday -- 06:00 AM - 08:00 AM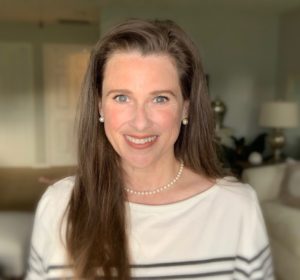 Melissa Crabtree has worked as a tv anchor-reporter for more than twenty years. Melissa most recently worked as a bureau reporter for WIAT-TV in  Birmingham, Alabama. While at CBS42 she covered the April 27, 2011 tornadoes which devastated the state of Alabama. The storm damage killed almost 250 people and was one of the worst tornado outbreaks in U.S. history. WIAT's team coverage won several broadcasting honors including Station of the Year, Edward R. Murrow, Associated Press & Alabama Broadcasters Association awards.
Melissa began her anchoring & reporting career at KHQA in Quincy, Il.  Melissa also worked for WMBD in Peoria, specifically covering Bloomington-Normal. Following that, Melissa spent five years anchoring the weekend news at WSIL-TV3. Melissa also reported for WPSD in Paducah, KY and Central Florida News 13 in Orlando, Fl. While in Orlando, Melissa covered a majority of the Casey Anthony murder case, as well as, hurricane coverage along the coast.
Melissa attended SIU-Carbondale. She also Interned at CNN's Chicago bureau.
Melissa says she's glad to be back covering news in her hometown area.