Monday – Friday
First Light with Michael Toscano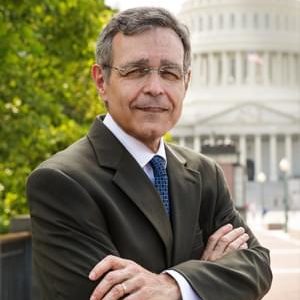 5:00 a.m. – 6:00 a.m.
First Light host Michael Toscano has been a news anchor, national correspondent and reporter. He began working in Washington, DC, as a White House and Capitol Hill correspondent for several groups of major market television stations before serving long stints at C-SPAN, the national public affairs television networks, and as a writer for The Washington Post. Toscano was a national political analyst and program host for the Wall Street Journal Radio Network, and news anchor for NBC News Radio.
Toscano began his career at his hometown station in Connecticut. By college, he was a staff announcer at legendary heritage station WTIC radio and TV in Hartford. Later, it was on to WRAL in Raleigh, North Carolina, as morning-drive radio anchor and politics reporter for WRAL-TV. His excitement of covering politics made the move to Washington inevitable.
Find out more about First Light here.
The Morning Newswatch with Tom Miller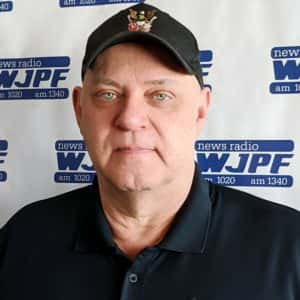 6:00 a.m. – 9:00 a.m.
Tom has lived all his life in southern Illinois began his radio career in Harrisburg, his hometown, in 1976 and spent much of that time on the music side of radio. But after an unsuccessful attempt to be elected to the Williamson County Commissioners, he was offered the slot as Program Director of WJPF/WCIL-AM as well as the morning show host position.
Since his arrival WJPF has been awarded Medium Market Station of the year, and "Best Public Service Program" by the Illinois Broadcasters Association, as well as being awarded the "Leaders Among Us Award" from the Southern Illinoisan newspaper. Tom is a former member of the Board of Trustees of the Bald Knob Cross of Peace and was also awarded the "Seven Seals Award" by Illinois National guard for his work on behalf of the Illinois national guard. The "Seven Seals Award" is the Illinois National Guards highest civilian award.
Along with his on air announcing duties he also serves as the Operations Manager of River Radio and its six radio stations.
The Chris Plante Show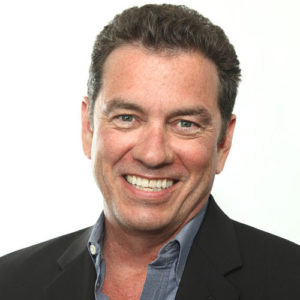 9:00 a.m. – 11:00 a.m.
Chris Plante joined the WMAL team after 17 years at CNN including nearly ten years assigned to the Pentagon covering the U.S. military and intelligence community.
Chris was assigned variously as Pentagon Correspondent, Senior Producer for National Security Affairs, Military Affairs Producer and as an assignment editor. He travelled extensively for CNN covering defense related stories from Saudi Arabia in 1990 and Bosnia in 1995, to Vietnam, Indonesia, Africa and the remote corners of the former Soviet Union.
Chris received the Edward R. Murrow Award from the Radio and Television News Directors' Association (RTNDA) for his reporting from the Pentagon during the terrorist attacks on September 11th, 2001.
Chris formerly hosted his own program on the The American Life television network, and nowadays makes frequent appearances on various cable news networks including the Fox News Channel, CNN and MSNBC.
In his time with WMAL, Chris has helped raise significant amounts of money for charities like the Fisher House Foundation.
Representing the third generation of his family that has been "on-the-air" in radio and television, Chris brings a unique world-view, and largely conservative/libertarian values to his role as talk show host on WMAL.
Marching in lock-step with no politician, Chris says his political party is "Practi-crat", "…because of my distinctly practical political leanings."
Learn more about Chris Plante here.
Rush Limbaugh (1020 AM & 107.9 FM)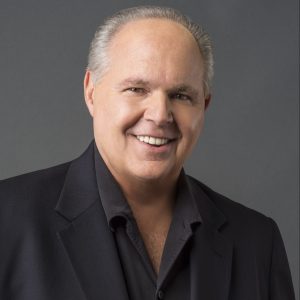 11:00 a.m. – 2:00 p.m.
Rush Limbaugh, the "Doctor of Democracy," is known as the pioneer of AM radio. Limbaugh revolutionized the media and political landscape with his unprecedented combination of serious discussion of political, cultural and social issues along with satirical and biting humor, which parodies previously "untouchable" personalities and topics. His passion inspires millions of Americans to be the best they can be and keeps the country on course to a bright future.
In 1988, Rush launched his phenomenally successful radio broadcast, The Rush Limbaugh Show, into national syndication with 56 radio stations. Now, 31 years later, the show is heard on more than 600 stations by up to 27 million people each week and is the highest-rated national radio talk show in America. On February 5, 2020, at the State of the Union Address, President Donald Trump awarded Rush the Presidential Medal of Freedom, our nation's highest civilian honor. Rush has also received the Marconi Radio Award five times, and has been inducted into the Hall of Famous Missourians, the Radio Hall of Fame and the National Association of Broadcasters Hall of Fame.
Learn more about Rush Limbaugh here.
Glenn Beck (1340 AM & 99.5 FM)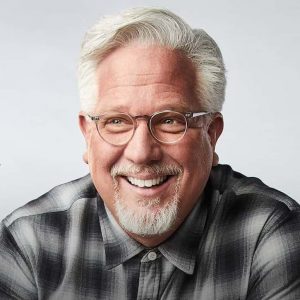 11:00 a.m. – 2:00 p.m.
Glenn Beck is a leading American media personality, political commentator, author, and co-founder of Blaze Media, a multiplatform news and entertainment network available on television, radio, and the internet.
Glenn's wit, candor, and commanding on-air presence have earned him the loyal support of a large, enthusiastic audience, as well as top ratings on network television and talk radio. He is a leading voice for conservatism and is a staunch defender of the Constitution, individual liberties, and free markets.
Learn more about Glenn Beck here.
Sean Hannity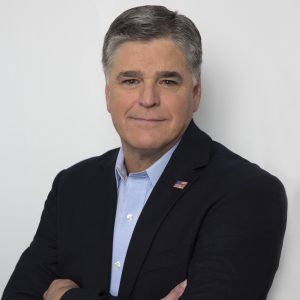 2:00 p.m. – 5:00 p.m.
Sean Hannity is a multimedia superstar, spending four hours a day every day reaching out to millions of Americans on radio, television and the Internet.
Learn more about Sean Hannity here.
Mark Levin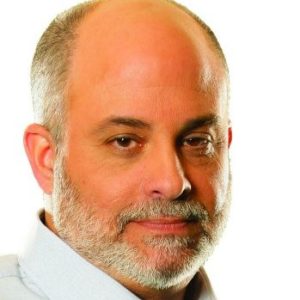 5:00 p.m. – 8:00 p.m.
Mark Levin is one of America's preeminent conservative commentators and constitutional lawyers. Levin is also the Editor-in-Chief of Conservative Review, a contributing editor for National Review Online. He has served as a top advisor to several members of President Ronald Reagan's Cabinet – including as Chief of Staff to the Attorney General of the United States.
In 2001, the American Conservative Union named Levin the recipient of the prestigious Ronald Reagan Award. He currently practices law in the private sector, heading up the prestigious Landmark Legal Foundation in Washington DC.
Learn more about Mark Levin here.
Michael Savage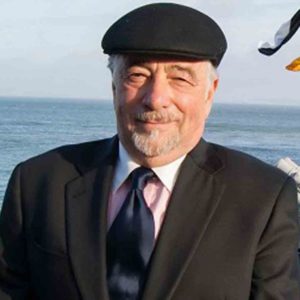 8:00 p.m. – 10:00 p.m.
Dr. Michael Savage is a multimedia icon in the conservative movement, heard by 10 million listeners a week on "The Savage Nation". In 2019, he launched The Savage Nation Podcast with one of the most successful podcast debuts. He is also the author of more than 25 books, including nine New York Times best-sellers. In 2007, his media presence and profile earned him the coveted "Freedom of Speech Award" from Talkers Magazine.
He is the only member of the U.S. media ever blacklisted and banned from a Western nation. His ban from visiting Britain in June 2009 has made him the "poster child" for free speech, not only for Americans concerned about the cultural shift towards totalitarianism and their rights to freedom of expression, but for people around the globe. In mid-2009, this worldwide media attention concerning the ban resulted in a New Yorker magazine profile of him.
His illustrious career reached a capstone in 2016 with his induction into the National Radio Hall of Fame. In a break from tradition, listeners were called upon to vote on the nominees. Radio listeners overwhelmingly selected Savage over a number of high profile contenders. Savage was also instrumental in the populist movement that catapulted Donald Trump to the White House in the 2016 presidential election.
Dr. Savage holds a master's degree in medical botany and a second in medical anthropology. Additionally, he earned his PhD. from the University of California at Berkeley in epidemiology and nutrition sciences. He is an ardent conservationist, is dedicated to his family and is a proud patriot of his country
Learn more about Michael Savage here.
Ground Zero with Clyde Lewis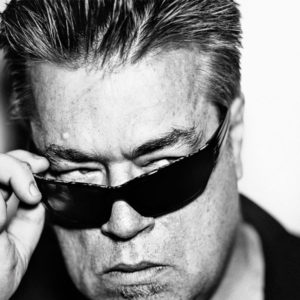 10:00 p.m. – 12:00 a.m.
Clyde is a powerful voice in parapolitical and paranormal news and commentary. With a diverse background in news, acting, writing and radio, he entertains and captivates audiences across multiple platforms. Lewis' career in radio began in Utah in 1982 and he created Ground Zero in 1995 in Salt Lake City. Lewis has produced Ground Zero programs online, on radio and on television.
Lewis has appeared in a SHOWTIME special with magicians Penn & Teller, as well as the television programs Sightings, Strange Universe and the Discovery Channel special Return to the Bermuda Triangle. He has been published in both UFO Magazine and Unknown Magazine, and has been featured in Rolling Stone. Lewis is the model for characters in such books as Safe House by Andrew Vachss, Supernatural Law by Batton Lash, and Alien Invasion by Michael Tresca.
A fan of B-horror and science-fiction movies, comic books and mythology, Lewis has also published his own fanzines and co-written scripts for television and radio. He appeared in the movies Nightfall, which he co-wrote with director Kevin Delullo; Cage in Box Elder; and Citizen Toxie: The Toxic Avenger Part IV, in which he provided the voice of the title character.
Learn more about Clyde Lewis here.
Coast to Coast AM with George Noory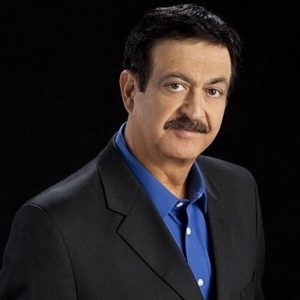 12:00 a.m. – 5:00 a.m.
George Noory, host of the nationally syndicated program, Coast to Coast AM, says if he weren't a national radio talk show host he'd be in politics. Heard by millions of listeners, Coast To Coast AM airs on nearly 620 stations in the U.S., Canada, Mexico and Guam.
While hosting The Nighthawk, a wildly successful, late-night program on KTRS in St. Louis, Noory was recruited by Premiere Radio Networks to guest host on Coast to Coast AM with Art Bell. He became the permanent host of the phenomenally successful over-night program on January 1, 2003, following Bell's retirement. Since then, Noory's audience has continued to grow.
He was born, raised and educated in Detroit. He has three children and six grandchildren. He served nine years in the U.S. Naval Reserve.
Learn more about George Noory here. 
Weekends
Coast to Coast AM Weekend
Saturday & Sunday 1200 a.m. – 6:00 a.m.
Each night on Coast to Coast AM, listeners are captivated with discussions on news and current events, conspiracy theories, UFOs, life after death, and all things curious and unexplained.
Learn more about Coast to Coast AM here. 
SportsVoice with Mike Murphy and Scott Hudson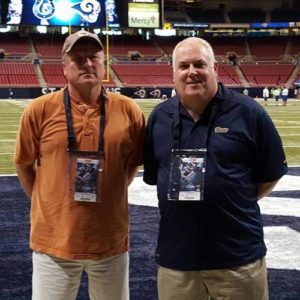 Saturday 8:00 a.m. – 10:00 a.m.
Southern Illinois' most-awarded sports talk show.
Kim Komando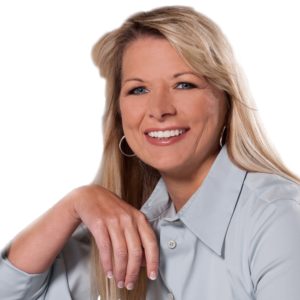 Saturday 10:00 a.m. – 1:00 p.m.
The Kim Komando Show is a three-hour weekly radio show airing on over 400 stations across the USA and on demand.
As America's Digital Goddess®, I share the latest gadgets, breaking tech news and privacy tips to help you stay safe and secure when you're online. And my show wouldn't be complete without you – my listeners! Every hour, I answer callers' questions, ranging from online addictions to finding the best way to share videos and photos.
Learn more about Kim Komando here.
Sean Hannity's Weekend Encore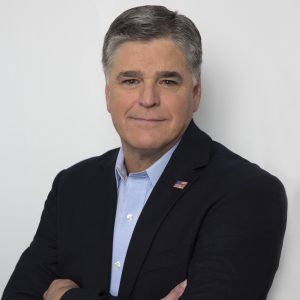 Saturday 1:00 p.m. – 4:00 p.m.
The very best of Sean's Monday – Friday radio talk show.
Entrepreneur Weekly with Alan Taylor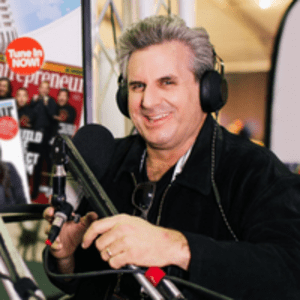 Saturday 4:00 p.m. – 5:00 p.m.
For four decades, Entrepreneur has been the definitive guide to the diverse challenges of business ownership. Now, the collective voice of entrepreneurship around the world presents: Entrepreneur Weekly, hosted by award-winning broadcast professional, Alan Taylor.
Connecting millions of business owners around the globe, Entrepreneur Weekly celebrates the ideas and innovations which impact us all. Enjoy strategic guidance on the highly-varied facets of business management. It's time to elevate your brand's influence, discover new growth opportunities, and sharpen your business skills.
Learn more about Entrepreneur Weekly with Alan Taylor here.
Tech it Out with Marc Saltzman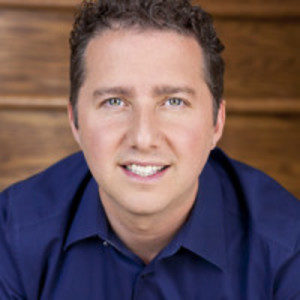 Saturday 5:00 p.m. – 6:00 p.m.
Tech It Out is the technology show where you don't need to speak "tech" to get your questions answered and learn about the fast changing world of consumer technology. Host Marc Saltzman, a veteran in the tech world, breaks down "geek speak into street speak". He is a technology columnist, author and TV personality. Each week, Marc discusses consumer technology topics, interviews compelling guests and addresses listener questions and concerns. He has contributed to more than 40 publications, including his syndicated column with USA TODAY. He is also a prolific 16-time author, radio and television personality, and public speaker. Marc specializes in consumer electronics, online technology, business tech, interactive entertainment and future trends.
Tech It Out tackles the latest news, reviews and how-to's, to help your listeners gain a clearer understanding of what's hot, what's not and why. Make educated purchases. Learn how to master your existing gadgets. Find out what's coming next. Ask questions, and get answers.
Learn more about Marc Saltzman here.
Neal Asbury's Made in America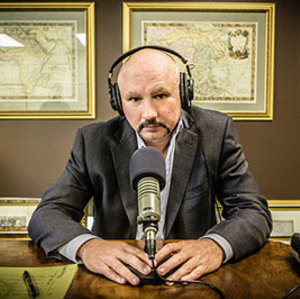 Saturday 6:00 p.m. – 7:00 p.m.
When it comes to advocating on behalf of entrepreneurship and free enterprise, there is no one more passionate about these topics than Neal Asbury, chief executive of The Legacy Companies. It's no coincidence that he was the 2008 recipient of the coveted United States National Champion Exporter of the Year Award. He has published over 200 articles on global trade issues, and writes a weekly column for Newsmax. He has been quoted in The New York Times, Wall Street Journal, LeMonde, and frequently appears on cable television nationally and internationally, often seen on Fox News, CNBC, MSNBC, BBC and RT Network.
Each week Neal hosts the nationally syndicated talk radio show "Neal Asbury's Made In America", produced by Radio America. This has become a nationally respected forum for reinvigorating the entrepreneurial spirit that has made U.S. businesses the envy of the world in their pursuit of the "American Dream." "Made In America" features leading political and industry experts and is carried by more than 40 affiliates from coast-to-coast.
Learn more about Neal Asbury here.
Bill Martinez Live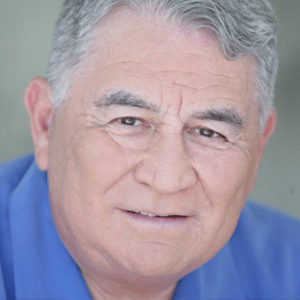 Saturday 7:00 p.m. – 8:00 p.m.
Who is this Bill Martinez? And what does he bring to talk radio? Fair questions. In addition to the obvious Hispanic relationship, Bill has risen from a proven and award-winning broadcast and marketing background that includes major market radio and TV experience from programming to on-air personality, to sales marketing and station management.
It's this breadth of experience that uniquely positions Bill Martinez as the voice of everyman wanting to realize an unfulfilled dream. "I believe this is why we're grateful to be an American or are hoping to become a proud citizen of our exceptional country. America is the place where dreams are realized. It's the fulfillment of that extraordinary God-given potential for everyman that gets me up each morning," says Bill.
"I really believe our desire to do great things overwhelms a languishing economy or weak leadership. Our history is filled with exceptional testimonials of how American industry, individually and corporately overwhelmed the odds and were successful in spite of the circumstances. Maybe, for a season, too many have succumbed to the lure of a source outside themselves that can do it for them. Deep down, we know the truth." And it's that truth that is resonating in the hearts of everyman who engages Bill Martinez Live.
"Our show is about advancing the greater cause for our country and every American Citizen by empowering our listeners with truth and knowledge that will effect the real change we all believe in, in ourselves, our families, neighborhoods, country and world. This may sound grand, but why not? It's time for America to Dream even bigger dreams. Are you in?"
Hear for yourself why Bill Martinez Live is becoming one of the fastest growing syndicated national networks in the country. Soon to be in nearly 300 markets nationwide!
Learn more about Bill Martinez here.
Art Bell: Somewhere in Time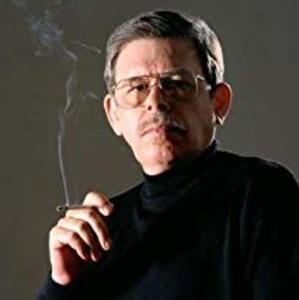 Saturday 8:00 p.m. – 12:00 a.m.
Somewhere in Time features the late Art Bell, the creator of Coast to Coast AM who retired in 2007 from regular appearances on the program he built and made famous. In addition to the renowned Ghost to Ghost show on Halloween and the annual New Year's Eve Prediction Show, Somewhere In Time represents the best in classic Art Bell shows.
Learn more about Art Bell here.
The Ben Shapiro Show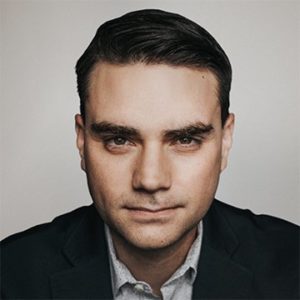 Sunday 3:00 p.m – 6:00 p.m.
The Ben Shapiro Show connects listeners with the news they need to know in the fastest-moving daily program in America. A voice for conservative millennials, Shapiro covers America's most powerful political personalities, brutally breaks down the culture, and never gives an inch!
Learn more about The Ben Shapiro Show here.
Beyond The Beltway with Bruce DuMont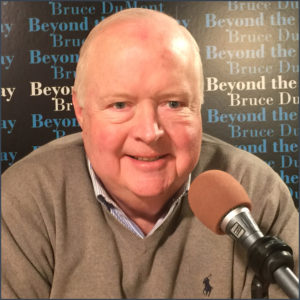 Sunday 6:00 p.m. – 8:00 p.m.
Beyond the Beltway with Bruce DuMont is a live, weekly two-hour nationally syndicated radio program from Chicago that takes America's political pulse and provides a fresh and balanced perspective of national politics. Since 1980, "Beyond the Beltway" has provided a robust and free-spirited discussion of the major political issues of the day.
Learn more about Bruce DuMont here.
The McLaughlin Group
Sunday 8:00 p.m. – 9:00 p.m
Hosted by political writer and commentator Tom Rogan, the show features original panel members Pat Buchanan, Eleanor Clift, and Clarence Page. Joining the original cast on a regular basis is a new generation of panelists. The McLaughlin Group provides much-needed conversations around politics, culture, foreign policy issues and topics of interest to voters during the current election cycle.
Learn more about The McLaughlin Group here.
Sunday Nights with Bill Cunningham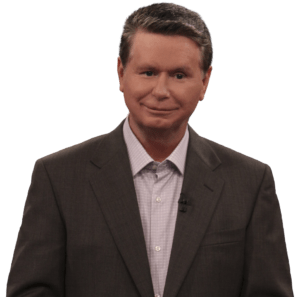 Sunday 9:00 p.m. – 12:00 a.m.
Bill Cunningham is a nationally recognized radio and television host, veteran attorney, and business entrepreneur.
With a radio career that spans more than 25 years, Bill has forged a reputation as someone who is not shy about expressing an opinion, or holding someone accountable.
Since 2006, Cunningham has served as the uncommon voice of the common man as host of Sunday Nights with Bill Cunningham, a weekly national radio program.
The three-hour show can be heard on nearly 350 stations and features Cunningham's commentary and discussion on news, current events, politics and more.
Learn more about Bill Cunningham here.