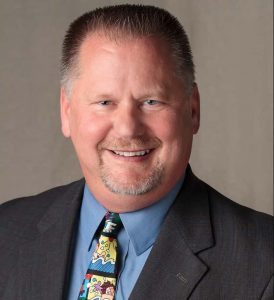 General Manager – Steve Falat/Market Manager
I am excited to be the General Manager and Market Manager for River Radio, overseeing 6 radio stations across Southern Illinois. I began my broadcasting career in high school and continued it while a student at Southern Illinois University Carbondale. As a student, I worked as a paid student staff member of WSIU-FM where I became the assistant student Operations Manager and I was also the continuity announcer and a news update anchor for WSIU-TV.
I then went on to become an on-air personality for WINI-AM in Murphysboro, IL, WCIL-AM & FM in Carbondale, WTAO-FM in Murphysboro, IL serving as its Program Director & Operations Manager, WDDD-FM in Marion and WOOZ-FM in Carbondale. I rejoined WCIL-AM & FM as an Account Executive, and as Zimmer Radio continued to purchase other radio stations in Southern Illinois, became the Sales Manager for the group.
I am also proud to say that I am the official Public Address Announcer for Southern Illinois University Athletics and formerly for the Southern Illinois Miners professional baseball team in Marion. I also serve as Master of Ceremonies for many universities, community, and other charitable events throughout Southern Illinois. I have been the Master of Ceremonies for the Miss HerrinFesta Italiana Pageant the past 13 years and for the last 2 years, the Miss Illinois Pageant.
I'm currently a member of the John A Logan College Foundation board, as well as a Board Member of the Boys & Girls Club of Southern Illinois. I am a former President of the Carbondale Chamber of Commerce Board of Directors & the Rotary Club of Carbondale, a former 12-year member of the SIU Alumni Association National Board of Directors, serving as its Vice President, a two-time President of the Saluki Booster Club and a former member of the SIU College of Business Marketing Department External Advisory Board. My wife Jolene & I are the parents of three daughters and have three grandchildren.
---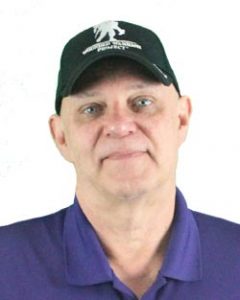 Operations Manager/WJPF Program Director
Tom Miller is the host of the News Radio WJPF Morning Newswatch Monday through Friday from 6:00 to 9:00.
Tom has lived all his life in southern Illinois began his radio career in Harrisburg, his hometown, in 1976 and spent much of that time on the music side of radio. But after an unsuccessful attempt to be elected to the Williamson County Commissioners, he was offered the slot as Program Director of WJPF/WCIL-AM as well as the morning show host position.
Since his arrival WJPF has been awarded Medium Market Station of the year, and "Best Public Service Program" by the Illinois Broadcasters Association, as well as being awarded the "Leaders Among Us Award" from the Southern Illinoisan newspaper. Tom is a former member of the Board of Trustees of the Bald Knob Cross of Peace and was also awarded the "Seven Seals Award" by Illinois National Guard for his work on behalf of the Illinois national guard. The "Seven Seals Award" is the Illinois National Guards highest civilian award.
Along with his on-air announcing duties he also serves as the Operations Manager of River Radio and its six radio stations.
When not at work Tom spends his time with his girl Kate and his dog Geddy Lee looking for deer across southern Illinois.
"In the absence of truth, rumor prevails" Tom Miller
---
Sales Manager – Clark Lance
Chief Engineer – Bob Romonosky
Digital Media Manager – Nora Inman
WOOZ-FM Program Director – Tracy McSherry-McKown
WCIL-FM Program Director – Lia Mira
WUEZ-FM Program Director – Paxton Guy
WXLT-FM Program Director – Matt Varney
Creative Services Director – Matt Linsin
Regional Sales Coordinator – Dawne Montgomery
Event Coordinator – Lorena Marlo
Sports Director – Mike Murphy
Administrative Assistant – Brenda Bender
Director of First Impressions – Karen Huntley