TOM MILLER, MORNING NEWS WATCH HOST (6a-9a Weekdays)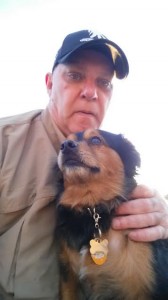 Tom Miller is the host of the News Radio WJPF Morning Newswatch Monday through Friday from 6:00 to 9:00.
Tom has lived all his life in southern Illinois began his radio career in Harrisburg, his hometown, in 1976 and spent much of that time on the music side of radio. But after an unsuccessful attempt to be elected to the Williamson County Commissioners, he was offered the slot as Program Director of WJPF/WCIL-AM as well as the morning show host position.
Since his arrival WJPF has been awarded Medium Market Station of the year, and "Best Public Service Program" by the Illinois Broadcasters Association, as well as being awarded the "Leaders Among Us Award" from the Southern Illinoisan newspaper. Tom is a former member of the Board of Trustees of the Bald Knob Cross of Peace and was also awarded the "Seven Seals Award" by Illinois National guard for his work on behalf of the Illinois national guard. The "Seven Seals Award" is the Illinois National Guards highest civilian award.
Along with his on air announcing duties he also serves as the Operations Manager of River Radio and its six radio stations.
When not at work Tom spends his time with his girl Kate and his dog Geddy Lee looking for deer across southern Illinois.
"In the absence of truth, rumor prevails" Tom Miller
ROBERT THIES, NEWS ANCHOR (6a-9a Weekdays, 6a-8a Saturdays)
Contact: robertt@riverradio.net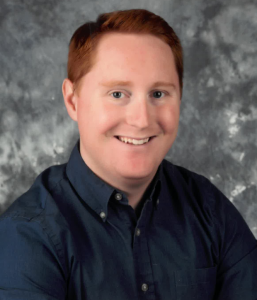 Robert Thies is morning news anchor for Newsradio WJPF. You can hear his newscast at top and bottom of each hour on The Morning Newswatch. 
Robert attended college at SIU Carbondale, graduating in 2015. At SIU, he worked on the student produced nightly televised newscast River Region Evening Edition as a producer and weathercaster. In 2014, he won the Illinois Broadcasters Association's Student Silver Dome Award for best TV Weathercast. In 2015, he won the Student's in Illinois News Broadcasting Award for Best Hard News Program.  He was also previously the host of WSIU-TV's Scholastic Hi-Q.  
Robert was raised in Ava. He's the oldest, yet somehow shortest, of three brothers.
Mr. Thies' wardrobe furnished by BOTANY 500. 
MATT VARNEY, PROGRAM DIRECTOR 103.5 ESPN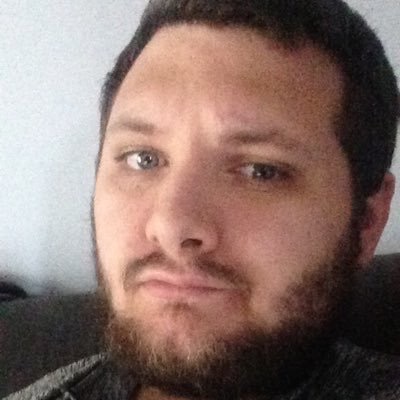 Matt Varney graduated from Illinois State University in May 2016 with a Bachelors of Science in Mass Media with a focus in Radio.  
Matt was born and raised in Bloomington-Normal, IL before making the move up to the Chicago suburbs to attend Elmhurst College, where he met his longtime girlfriend Marisa.  
After two years at Elmhurst, Matt went back home to finish his degree at ISU.  While at ISU, Matt was part of his student-run radio station, WZND, as a News & Sports reporter and also hosted NPR programming on Saturday and Sunday mornings at WGLT across campus.  
Matt is an avid fan of Chicago Bears football, Chicago Blackhawks hockey, Detroit Tigers baseball, Illinois State athletics, and Duke basketball.  
When not watching any of his teams, Matt also enjoys watching WWE or dramas on Netflix, as well as reading the occasional novel.  Matt one day would like to have his own national sports talk show.  
MIKE MURPHY, SPORTS DIRECTOR (6a-9a Fridays, 6a-8a Saturdays)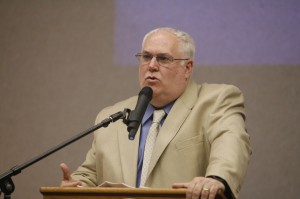 Mike started at WJPF in 1976 while still attending SIU, working under News & Sports Director Mike Powell. Mike has been News & Sports Director, Program Director and served two separate periods as General Manager of WJPF.
Mike is currently Sports Director at River Radio and co-host of the award winning SportsVoice program which airs Saturday mornings from 8:00 am to 10:00 am, Mike also does play-by-play for the Herrin Tigers and the John A Logan Volunteers.
Mike won the Merle Jones Award for Outstanding Sports Journalism in 2001, is a member of the Herrin High School Sports Hall of Fame, has been tabbed top Play-by-Play Announcer twice in voting by the Illinois Broadcasting Association, and winner of Best Broadcast Team with partner Scott Hudson.