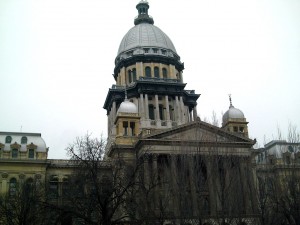 SPRINGFIELD, Ill. (AP) — Legislation to provide $63 million in back wages owed to state workers is heading to the Illinois Senate.
The Senate executive committee approved the measure on a voice vote Wednesday. The House passed it last month.
The money is for raises approved for unionized workers in 2011. Former Gov. Pat Quinn later reneged on the raises, saying the Legislature hadn't appropriated enough money.
The American Federation of State, County and Municipal Employees sued, and a judge ruled Illinois had to pay.
Some wages have been turned over. But thousands of workers still are owed money.
A spokeswoman for Gov. Bruce Rauner says the state will pay employees "when we have those resources available."
Illinois faces a roughly $6 billion budget deficit next year.
Copyright 2015 The Associated Press. All rights reserved. This material may not be published, broadcast, rewritten or redistributed.