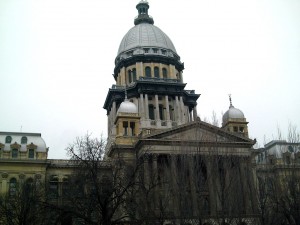 SPRINGFIELD, Ill. (AP) — Two bills that would affect motorists with repeat drunk driving convictions are awaiting final votes in the Illinois House.
According to reports, one bill would require offenders with at least two convictions to have a device measure their blood alcohol level before they can start their vehicles for at least five years. The legislation was inspired by a 17-year-old Elgin girl who was killed in a drunken driving crash in 2003. The state runs the ignition device program.
The other measure would allow offenders with four or more drunken driving convictions to apply for a restricted driving permit. Those who apply must prove they are alcohol and drug free for at least three years and have the ignition devices installed in their vehicles.
Copyright 2015 The Associated Press. All rights reserved. This material may not be published, broadcast, rewritten or redistributed.