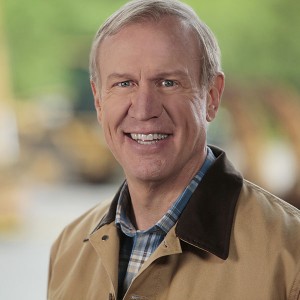 CHICAGO (AP) — Governor Bruce Rauner's administration says it has agreed to allow government agencies to reinstate mandatory fair share fees for non-union members. It would be in return for union agreement to a faster timeline for resolving their dispute over the payments.
The Governor issued an executive order last month ending the fees that nonmembers pay to cover the cost of non-political union activities that benefit all employees. Unions have filed a lawsuit seeking to permanently overturn Rauner's order.
The Rauner administration says the deal to reinstate the fees pending a resolution "will speed up the case and remove legal obstacles to resolving the underlying First Amendment issues as efficiently as possible."
In a statement, the administration adds that it's confident it will ultimately win and will assist nonmembers in recovering the fees.
Copyright 2015 The Associated Press. All rights reserved. This material may not be published, broadcast, rewritten or redistributed.