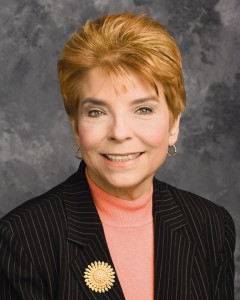 SPRINGFIELD, Ill. (AP) — Lawmakers in the Illinois General Assembly have paid a memorial tribute to former Comptroller Judy Baar Topinka.
Legislators shared memories of the vivacious politician after death resolutions were read in House and Senate chambers Thursday.
The long-serving state official died on Dec. 10 at the age of 70 from stroke complications.
Topinka was known for her salty sense of humor and as a pioneer for women serving in state office.
The moderate Republican was the only woman to serve in two different statewide offices. She won election to the comptroller's office for the second time in November. She also spent three terms as treasurer after several years in the Illinois Legislature.
Copyright 2015 The Associated Press. All rights reserved. This material may not be published, broadcast, rewritten or redistributed.