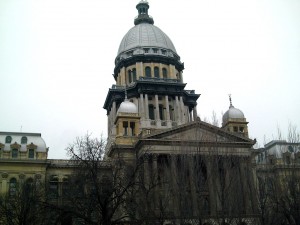 CHICAGO (AP) — Illinois' unemployment rate dropped to 6.1 percent in January. It was the 10th monthly decrease in the past 11 months.
The state Department of Employment Security said Thursday in its monthly statewide unemployment report that the jobless rate fell from 6.2 percent in December. In January 2014 Illinois' unemployment rate was 8.2 percent
According to the report, leisure and hospitality employers added a net 3,300 jobs in January. Educational and health services firms added a net 2,300 jobs and transportation and utilities employers added 1,600.
The professional and business services sector cut 5,500 more jobs than it added and governments cut a net 2,700 jobs.
The number of unemployed people dropped 0.8 percent to 398,500.
The state jobless rate lags behind the national rate, which was 5.7 percent in January.
Copyright 2015 The Associated Press. All rights reserved. This material may not be published, broadcast, rewritten or redistributed.