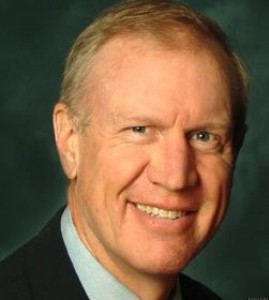 CHICAGO (AP) — Illinois' top Republicans are calling for comprehensive immigration reform, but there have been few details about what that would entail.
Gov. Bruce Rauner, U.S. Sen. Mark Kirk and U.S. Reps. Aaron Schock, Adam Kinzinger and Bob Dold spoke Monday at a Chicago forum on immigration reform. It was hosted by the Illinois Business Immigration Coalition, which held a similar event last April.
Rauner says "immigration is America" and those who want to become citizens should be encouraged. Rauner has yet to detail his views on immigration, aside from saying a solution should be "comprehensive" not "piecemeal." Rauner didn't join other GOP governors who sued to block President Barack Obama's executive action on immigration.
Archbishop Blase Cupich (blayz SOO'-pich) also attended. He says new immigration laws would strengthen families.
Copyright 2015 The Associated Press. All rights reserved. This material may not be published, broadcast, rewritten or redistributed.