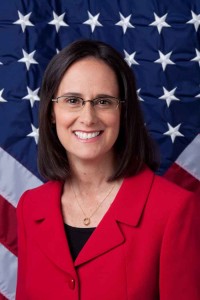 CHICAGO (AP) — Illinois Attorney General Lisa Madigan's office wants to intervene in Gov. Bruce Rauner's lawsuit challenging the constitutionality of "fair share" union dues.
In a statement Monday, Madigan says it's her job to defend Illinois' laws and the lawsuit concerns the validity of the Illinois Public Labor Relations Act. As part of the motion, Madigan's office also asks to dismiss the case. Madigan says Rauner doesn't have the legal authority to challenge the law in federal court.
Rauner wants a federal judge in Chicago, and ultimately the U.S. Supreme Court, to declare nonmember dues unconstitutional. He's also issued an executive order ending the requirement that nonmembers pay.
Rauner spokesman Lance Trover says Madigan's motion was expected and won't impact Rauner's "efforts to protect" taxpayers and state employees from paying "forced union dues."
Copyright 2015 The Associated Press. All rights reserved. This material may not be published, broadcast, rewritten or redistributed.