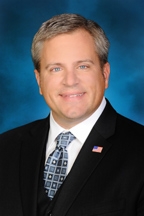 ARLINGTON HEIGHTS, Ill. (AP) — A suburban Chicago lawmaker says drivers who cause fatal crashes while illegally using cellphones should face a penalty similar to that given to drunk drivers who kill.
State Rep. Robert Martwick wants aggravated use of an electronic device to put an offender in prison for about 20 months as opposed to a minimal amount of jail time.
Martwick says such distracted driving would then be a Class 2 felony rather than a Class 4.
The former prosecutor says it would send the message that distracted driving is as dangerous as driving under the influence. He says DUI prosecutions dropped after penalties were stiffened.
Copyright 2015 The Associated Press. All rights reserved. This material may not be published, broadcast, rewritten or redistributed.