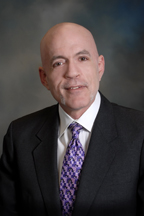 A new legislative task force is looking at ways to help curb school violence in Illinois.
The group is looking at everything from school bullying policies to a report on how the Sandy Hook Elementary shootings may have been prevented. They heard from mental health professionals, police and child advocates, and now have much to digest says task force chairman, State Rep. Greg Harris:
"We will break into working groups to look at the many, many complex components to this puzzle. Over time, I hope to develop recommendations to change law, policy, practice, and funding, to better serve our youth, and our state before a tragedy occurs."
There was a lot of discussion about better identifying troubled kids, better coordinating state and local intervention services, and suggestions for building safety, like making sure all school classroom doors can lock from the inside.
Copyright 2015 Illinois Information Service