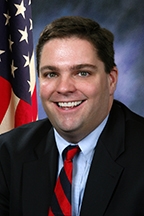 SPRINGFIELD, Ill. (AP) — A measure introduced in the Illinois legislature would make students pay back certain tuition breaks from the state if they leave Illinois within five years of graduation.
The Associated Press reports the legislation would affect the Monetary Award Program, which serves about 140,000 lower income students. It's part of a package of legislation sponsored by state Sen. Chapin Rose.
Under the proposal, students receiving grants through the program would also have to graduate within four years and wouldn't be able to get a grant a year after they flunk out.
Funding for the Monetary Award Program would be held steady at $373 million under the proposed budget from Gov. Bruce Rauner.
Copyright 2015 The Associated Press. All rights reserved. This material may not be published, broadcast, rewritten or redistributed.