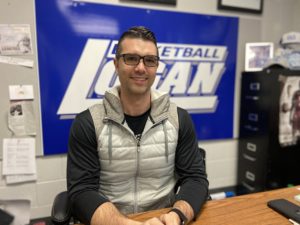 Matt Varney speaks with John A. Logan College Basketball coach Kyle Smithpeters ahead of the NJCAA Tournament about their potential opponents, having to wait over a week until playing again, Jay Scrubb, and how COVID-19 is affecting the NJCAA Tournament.
"Everything is, obviously, still on and a-go," says Smithpeters. "They're gonna limit contact amongst the teams and the players from the standpoints of post-game interviews, pregame banquets, things like that."
LISTEN: Kyle Smithpeters comments on COVID-19...
Local Sports Audio