CHICAGO, Ill. (WJPF) — Medicaid reimbursement rates for abortion providers will increase in September.
The Pritzker Administration says the 20% reimbursement rate increase will give additional resources to providers facing new burdens in the wake of increased restrictions on reproductive care in surrounding states. The administration also eliminated a requirement for providers to receive a Medicare denial before requesting Medicaid payment, expanding provider options for patients receiving both Medicare and Medicaid.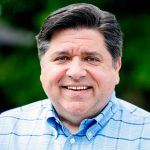 "Illinois abortion providers have been working overtime since the Supreme Court overturned Roe v. Wade," said Governor JB Pritzker. "They need support as they take on this new burden on the frontlines of this fight. Supporting them with reimbursement increases allows them to focus on their important work without worrying about rising costs of supplies and services."
The rate increase, which goes into effect September 1, allow abortion providers to recoup more costs and enable providers and clinics to provide more care without financial strain. The 20% increase in reimbursement will cost around $3 million annually. The elimination of the Medicare denial requirement will allow those who qualify for Medicare and Medicaid, many of whom are people with disabilities, to access these services without going through a layered, time-consuming denial process.
Illinois is one of only 16 states that allows Medicaid coverage of abortions.