MARION, Ill. (WJPF) — Williamson County Circuit Clerk Austin Crabb was cited by Marion Police Thursday for driving under the influence.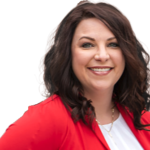 According to Marion Police, Crabb, 33, was pulled over in the area of South Halfway Road and West Main Street.
In addition to the DUI, Crabb was also cited for improper lane usage, making an improper turn, and operating an uninsured motor vehicle.
Crabb posted bond and was released. A court date has been set for February 24, 2021.
Crabb, a Republican, was elected Williamson County Circuit Clerk in November 2020.