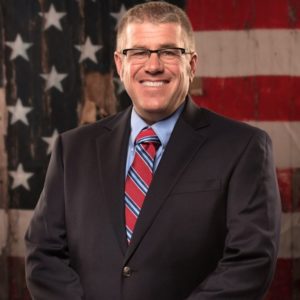 LOUISVILLE, Ill. (AP) — A southern Illinois state lawmaker is suing Gov. J.B. Pritzker for extending the state's stay-at-home order in an effort to stem the spread of the coronavirus.
Republican State Rep. Darren Bailey of Xenia claims in the lawsuit filed Thursday in Clay County Circuit Court that Pritzker has exceeded his authority and is violating the civil rights of the state's residents.
Pritzker on Thursday extended his stay-at-home order through May 30 as the highly contagious COVID-19 continued to infect hundreds in the state.
Bailey says his constituents are ready to return to work and resume a normal life.