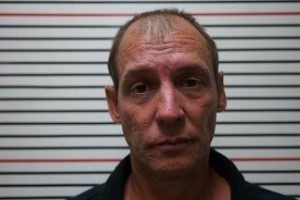 MURPHYSBORO, Ill. (WJPF) — A Valier man has been sentenced to 8 years in prison after he was caught driving a stolen pickup truck.
45-year-old Donald Kent pleaded guilty to Possession of a Stolen Vehicle. Kent received a stiffer sentence because of his past criminal history.
Kent was stopped by Carbondale Police on September 1, 2019 driving the wrong way down a one way street.
The vehicle Kent was driving had been reported stolen out of Franklin County. Kent admitted to officers he had no clue who owned the vehicle.