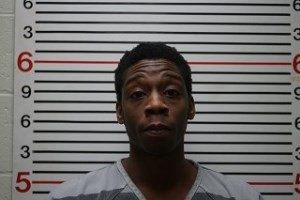 MURPHYSBORO, Ill. (WJPF) — A Carbondale man will spend the next 2 years behind bars on a weapons charge.
24-year-old Nanshon Gibbs pleaded guilty earlier this week to a single charge of Unlawful Possession of a Weapon by a Felon.
Gibbs was the front seat passenger in a vehicle pulled over on October 4, 2019 by Carbondale Police for expired registration. When officers asked Gibbs for identification, he provided them with a fake name. Officers also noticed Gibbs fidgeting in the seat and he opened the car door as if he were about to run.
A search of the car turned up a loaded 9 mm handgun in the glove-box. Gibbs admitted the gun was his, saying he found it in a dumpster.