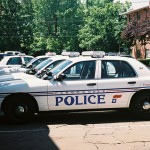 Police in Carbondale are investigating an early Sunday morning shooting that left one person injured.
According to police, at about 1:40 Sunday morning, police heard a gunshot from inside the Hollywood Lounge.
The victim, who police say is not a Carbondale resident or SIU student,  was taken to St. Joseph's Hospital in Murphysboro with non-life threatening injuries.
No information about the suspect has been released at this time.