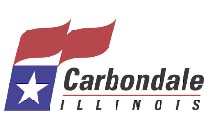 Loud noises are the latest target of the Carbondale City Council. An ordinance regarding loud noises was amended to where citizens will be fined if noise can be heard from 100 feet away from 7 am to 10 pm, and 50 feet from 10 pm to 7 am.
A $100 fine will be imposed for the first violation, with a 2nd garnering a $250 fine, and then $500 for each subsequent violation during a one year period.
The distances at which the noise must be heard are changed if the noise is occurring in a residential area. In that instance, a fine will be imposed if noises can be heard from 50 feet away during the day, and 25 feet at night.