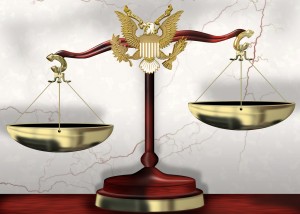 CHICAGO (AP) — More than 270,000 Illinois residents could lose up to $680 million in health insurance subsidies this year if the U.S. Supreme Court voids part of the health care law.
A report released Tuesday by the U.S. Department of Health and Human Services shows the possible impact of the case. Opponents of President Barack Obama's signature legislation argue the subsidies are illegal in states like Illinois that rely on the federal government to run their health insurance exchanges.
Illinois Gov. Bruce Rauner's office has said he would "take appropriate action depending on how the Supreme Court rules."
Illinois Attorney General Lisa Madigan signed onto an amicus brief in the case. The brief, filed by 22 states, argues in favor of the subsidies, saying Congress intended the health law to cover all Americans.
Copyright 2015 The Associated Press. All rights reserved. This material may not be published, broadcast, rewritten or redistributed.