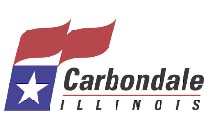 Carbondale city officials are considering a slight property tax increase to help fund police and firefighter pensions.
The city is considering increasing its tax levy by 18.5%, but that increase only applies to the city's portion of the tax, as opposed to increasing the tax as a whole.
If the council approves the full hike, a home worth $100,000 would see a tax increase by only $16.
Overall the increase is only one-half of a percent of the overall tax bill.