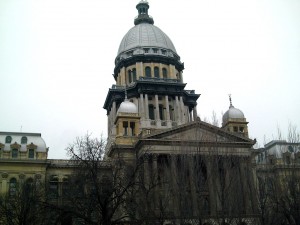 SPRINGFIELD, Ill. (AP) — Illinois lawmakers are expected in Springfield for one of two remaining legislative sessions under outgoing Gov. Pat Quinn's tenure.
The session starts Monday and several issues could pop up. That includes lawmakers reconsidering issues that Quinn has vetoed.
Other proposals could surface, though rules are stricter during the so-called veto session. Legislation needs a three-fifths majority to take effect immediately.
Gov. Quinn wants to increase Illinois' $8.25 minimum wage to at least $10.
Quinn and Governor-elect Bruce Rauner both plan to be in Springfield during the week.
Copyright 2014 The Associated Press. All rights reserved. This material may not be published, broadcast, rewritten or redistributed.