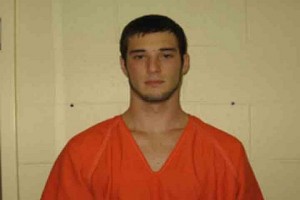 West Frankfort, Ill. – A man from Marion is in custody for a shooting near West Frankfort.
21-year-old Koby Humerickhouse is accused of shooting a man inside a house on the 800 block of Sandburg Road around 6:15 a.m. Friday. The victim is in critical condition as of last night.
The Franklin County Sheriff's office says no other arrests are expected, but the investigation is ongoing.