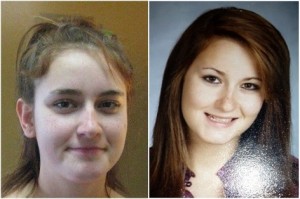 Carbondale, Ill. – Carbondale Police are searching for a missing teenager.
Police say 17-year-old Morgan May Gonzalez was last seen around 3:10 in the afternoon Thursday. They describe her as a white female, 5-foot-5 and 115 pounds with brown eyes and brown hair down to her shoulders.
Gonzalez was last seen wearing a pink and yellow hooded sweatshirt, black leggings and black shoes. She has three tattoos, one on each wrist and one on her hip.
Police say Morgan May Gonzalez may be in Chicago or Palm Beach Gardens. She could also be a danger to herself.
Contact Carbondale Police if you have any information.