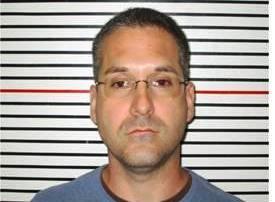 Carterville, Ill. – A man in charge of a local school's band for 17 years is now charged with illegally videotaping a teenager.
40-year-old Michael Todd Norrington was arrested Wednesday and charged Thursday with unauthorized video recording. Prosecutors accuse Norrington of taking photos up a 14-year-old girl's shorts with his cell phone camera inside the Carbondale Goodwill Store.
Norrington has been the band director at Carterville High School since 1997, and the school's superintendent, Bob Prusator, says an investigation will take place before any final action is taken.
Norrington will appear in court again July 1.