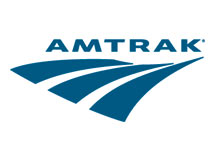 CARBONDALE, Ill. (AP) — Passengers were forced to leave an Amtrak train traveling from Carbondale to Chicago when engine trouble forced the cancellation of service.
The train, which was scheduled to arrive in Chicago at 9:45 p.m. Friday, slowed to a stop shortly after leaving Carbondale.
Amtrak Media Relations Manager Marc Magliari told The Southern Illinoisan that Amtrak decided to cancel the train after efforts to repair the engine were unsuccessful.
Magliari said the city of Carbondale helped pick up riders on North U.S. 51 and bring them back to the Amtrak station. The number of passengers affected wasn't given.
According to Magliari, passengers will be able to take a Saturday morning train to Chicago or receive a refund.
Copyright 2014 The Associated Press. All rights reserved. This material may not be published, broadcast, rewritten or redistributed.