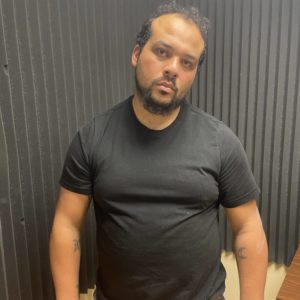 MARION, Ill. (WJPF) — A northern Illinois man has been arrested for robbing a Marion convenience store. 
Marion Police say Demarco Stokes, 28, of Belvidere, entered the ROC One Stop at 309 East DeYoung Street around 7:45 p.m. Thursday, displayed a knife to the store clerk, and left with an undisclosed amount of cash.
Demarco Stokes was caught a short time later near Lincoln School.  A knife and cash were found in his possession. He was taken to the Williamson County Jail on charges of aggravated robbery, armed robbery, and aggravated assault.