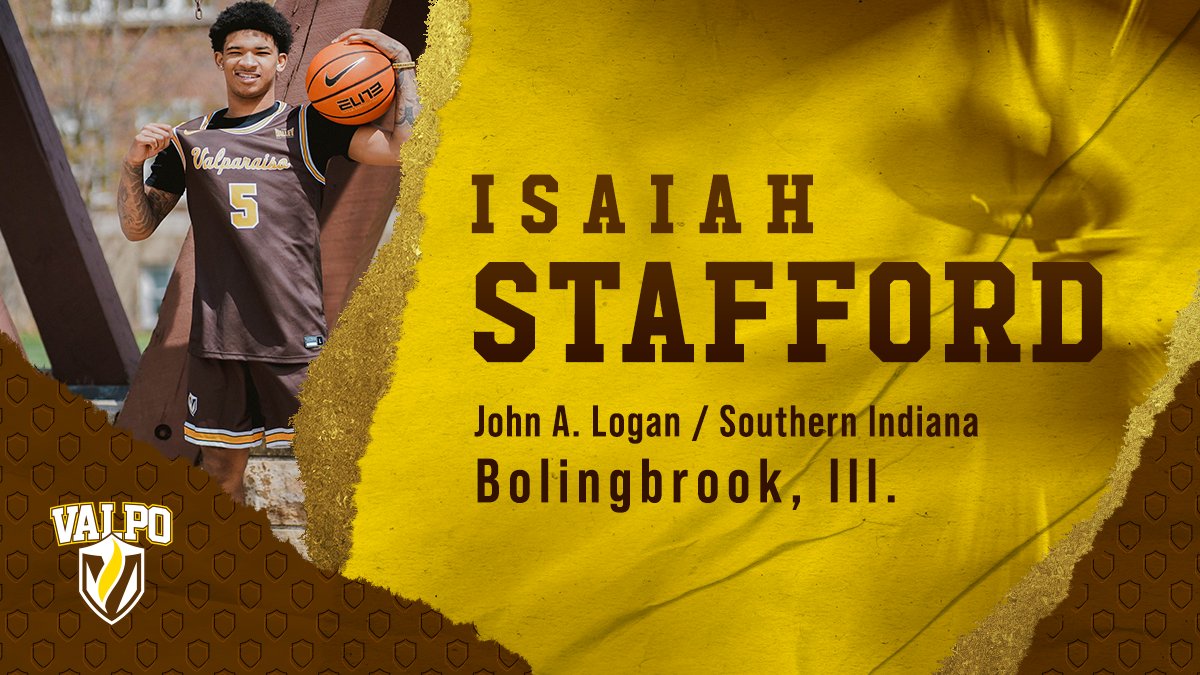 Logan swingman Isaiah Stafford officially committed to Valparaiso and Beacons first-year head coach Roger Powell Jr. on Wednesday.  The 6'2 guard helped lead the Vols to their first ever NJCAA National Title.
Stafford averaged 12.5 points per game and shot 50.6 percent from the floor including 45.7 percent from three at Logan in the 2022-23 season.
"The coaching staff that Coach Roger has assembled is filled with winners," Stafford said. "They all love to get better. I'm hoping to bring my winning culture and be an on-the-court leader. I've played two years and experienced college basketball. Part of culture building is having a group that loves the game and breathes basketball on and off the court."
Before Logan, Stafford played at the then-Division II University of Southern Indiana.  As a college freshman, Stafford played in 23 games and made 13 starts for the Screaming Eagles, averaging 8.8 points, 2.9 rebounds and 1.3 assists per game. He scored a season-high 31 points against Lindenwood, setting a Screaming Eagles Arena record. The team went 18-8 in the 2021-22 season, before he transferred to John A. Logan, where he helped the Vols to the junior college national title and a 33-2 mark.
"Isaiah is a proven winner," Powell said. "The Chicagoland suburban area is a place that we wanted to attack in recruiting. Bringing him in helps us keep that pipeline strong. He adds a championship pedigree to our program after his success at John A. Logan and should have a great role for us."