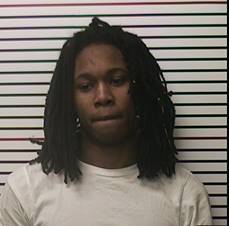 CARBONDALE, Ill. – An arrest has been made in the Saturday murder of a Carbondale man.
Keon Foulks, 19, faces a first degree murder charge in the death of Robert Delmore, Jr. The 26-year-old was found shot to death in his apartment in the 800 block of East Grand Avenue at about 1:30 a.m. Saturday.
Keon Foulks is now being held in the Jackson County Jail on a $2 million bond. A court appearance is scheduled for February 7.