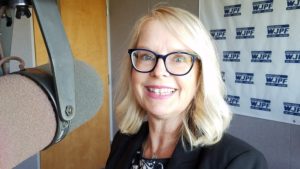 MARION, Ill. (WJPF) – The fight over which candidates for Williamson County State Attorney will appear be on the ballot has entered the appeal phase.
Earlier this month, the Williamson County Republican Party filed two objections to paperwork that Democrat Marcy Cascio-Hale is required to file to be a candidate in the November election. County election officials were then split on their decisions, affirming one objection and dismissing another.
Cascio-Hale, who was appointed state's attorney this summer after the resignation of Brandon Zanotti, says she's filed an appeal and, as of now, will appear on the ballot. Pending the outcome of the appeal, Cascio-Hale would face Republican Ted Hampson in November.