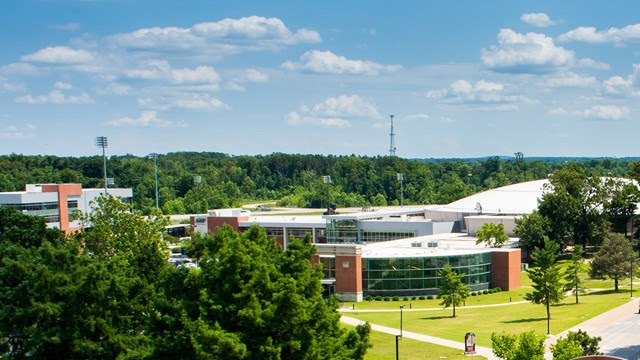 Southern Illinois finished in third place in the Missouri Valley Conference All-Sports Trophy standings, the league announced on Thursday.
Illinois State won the league's All-Sports Trophy, while Missouri State took home second place, followed by SIU, Loyola and Indiana State.
The Salukis finished in the top-three for the third time in the last four seasons. They were second in 2018 and third in 2019.
Seven different institutions claimed at least one regular-season league title this past season. SIU, Indiana State and Loyola all tied for the lead with three regular-season titles apiece. Southern won regular-season championships in women's basketball, baseball and men's golf.
The All-Sports Trophy is based on a school's average finish in each of the sponsored championships by the Missouri Valley Conference. Teams are awarded 10 points for first, nine for second, eight for third, etc., and the total accumulated points are divided by the number of sports in which a particular school competes. For sports not sponsored by every MVC school, the points decrease by number of competing schools (i.e., in a sport where eight teams compete, 10/8 = 1.25, so point totals decrease by 1.25; 1st = 10, 2nd = 8.75, 3rd = 7.5, etc.)
Finishes in baseball, basketball, soccer, softball, tennis and volleyball are based on regular-season competition. However, institutions receive three bonus points for each league post-season championship earned in those aforementioned sports. All other sports are determined by finish at the championship tournament or championship meet.
2022 TOP FINISHERS
Pts. Team (Championships) 
7.89 Illinois State (2)
6.94 Missouri State (2)
6.36 Southern Illinois (3)
6.33 Loyola (3)
6.19 Indiana State (3)