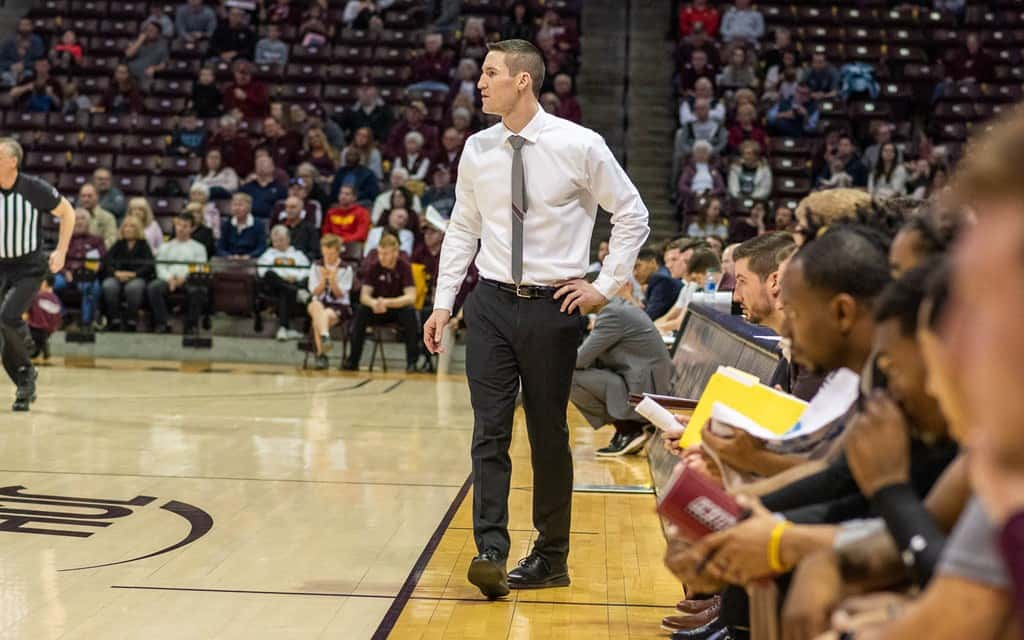 The Missouri Valley Conference has postponed the Valparaiso-Southern Illinois men's basketball series (Jan. 16-17) at Banterra Center in Carbondale, Ill., due to positive COVID-19 test results among Southern Illinois' Tier I personnel, which consists of student-athletes, coaches, managers and staff.   Additionally, the UNI-Drake single-game matchup scheduled for Thursday, Jan. 21, at McLeod Center in Cedar Falls, Iowa, has also been postponed due to positive COVID-19 test results among Drake's Tier I personnel.
On-Line Release:   Click Here
The league office had previously postponed two previous series involving Drake (vs. Loyola on Jan. 10-11 and at Missouri State on Jan. 17-18) and the MVC had postponed Southern Illinois' series at Indiana State (Jan. 9-10).  The Conference will announce make-up dates for the series/games at a later date.
The Saturday, Jan. 16, SIU-Valpo game was a Conference-selected digital production for distribution on ESPN3 through the ESPN app, but will be rescheduled as part of the make-up date process.  And the Thursday, Jan. 21, UNI-Drake game was set to air on CBS Sports Network.   The Conference and CBS will work collaboratively on the rescheduling of the appearance on their network.
MVC athletically-related activities will take place only to the extent permitted by local environments and applicable national, state, local and institutional guidelines in order to safeguard the health and safety of participants, staff and fans.  Schedule updates throughout the season will be posted on mvc-sports.com.