MARION, Ill. (WJPF) — The body of a missing Marion woman has been found and identified, nearly six months after her disappearance.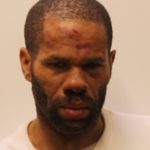 The remains Laura Wolfe, 46, were found on October 28, 2020 in rural Springfield, Indiana. The remains were then sent to the University of Indianapolis for examination and identification.
On December 31, 2020,  Lynn Ware, 39, of Martin, Tennessee was taken into custody in O'Fallon, Illinois. He faces a charge of murder.