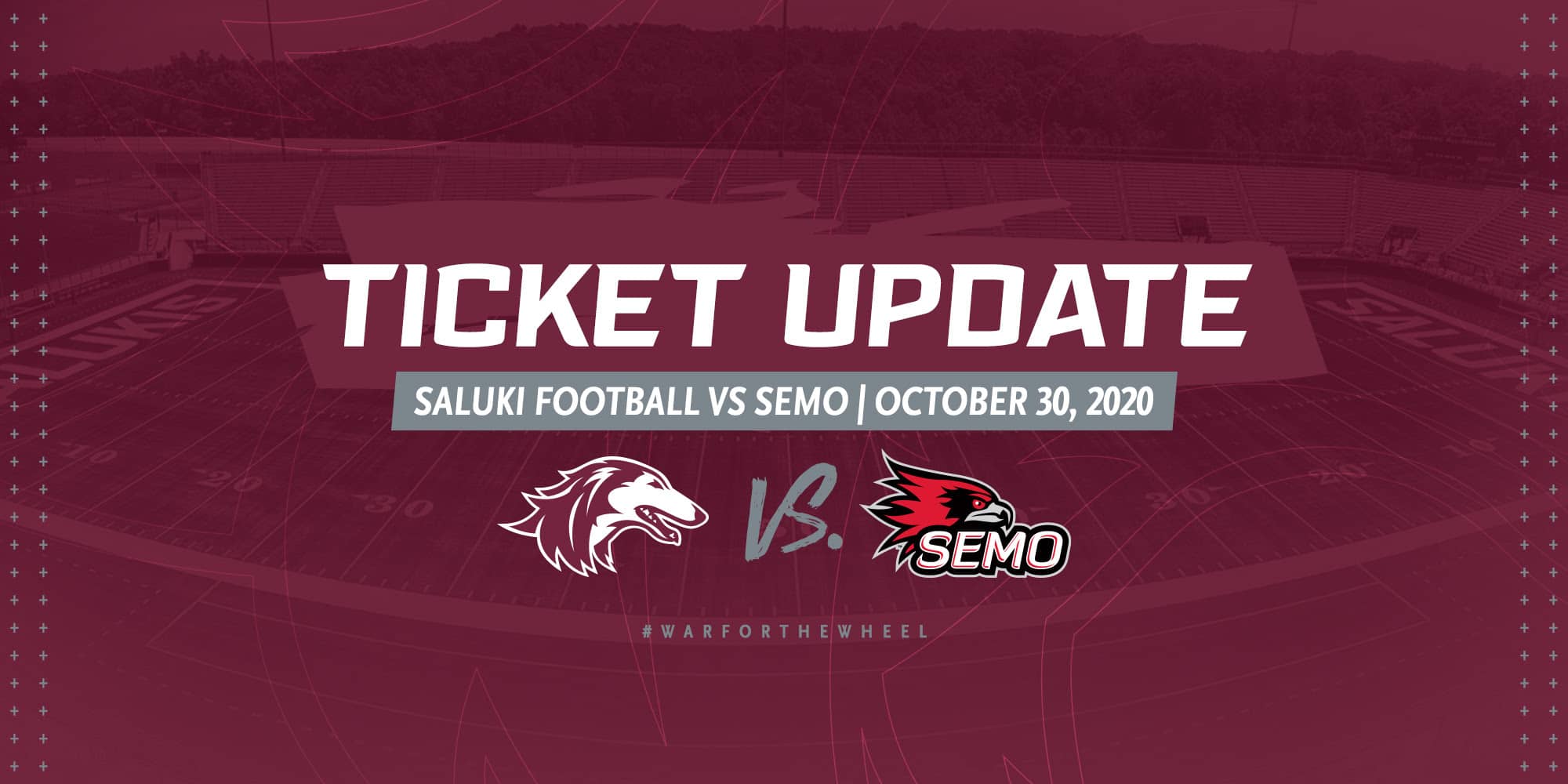 CARBONDALE, Ill. — Due to a recent uptick in Covid-19 cases in the region, Saluki Athletics announced today that attendance for the football game versus SEMO on Oct. 30 will be reduced to team families only.
Previously, the department planned to seat up to 20 percent of the capacity of Saluki Stadium. However, in light of a resurgence of COVID-19 cases in the region, the program is further limiting attendance in order to protect the safety of the community and support regional mitigation efforts announced by the Illinois Department of Public Health.
Director of Athletics Liz Jarnigan said her staff had just completed the seat relocation process for season-ticket holders and was planning to mail tickets this week. Those tickets, plus the more than 500 student-ticket requests that were made on-line, are now canceled.
"We've worked so hard to prepare to host fans for this game, and I admit it's incredibly disappointing for us to share this news with our loyal season-ticket holders and students," Jarnigan said. "However, we will always put the health and safety of our community first."
SIU still has four conference home dates scheduled for this season, beginning with the South Dakota State game on Feb. 20. Jarnigan said she fully expects to play games in front of fans at that time, provided the virus positivity rates are below the thresholds set by the IDPH.
"Since the start of the pandemic, it has been my deep desire to bring our community back together to unite around a Saluki football game," Jarnigan said. "I have heard from many fans about how excited they were to attend this game. We are deeply grateful for the support of our season ticket holders. We still have every intention of hosting fans for the four games in the spring."
Fans will be able to watch the SEMO game live on KFVS-12 and ESPN.  The radio broadcast will be on 101.5 CIL-FM