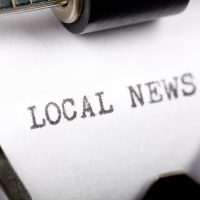 A Johnston City family was left homeless following a fire at their home Saturday.
Fire Chief Tom Burton says his department responded to a fire in the 500 block of Monroe Avenue around noon. Firefighters were able to extinguish the fire within 20 minutes. However, there was extensive damage and the family was advised to not move back in until repairs are made.
A man who lived at the home was able to escape the fire. His fiance and two grandchildren, who also live there, were not at home when the fire broke out.