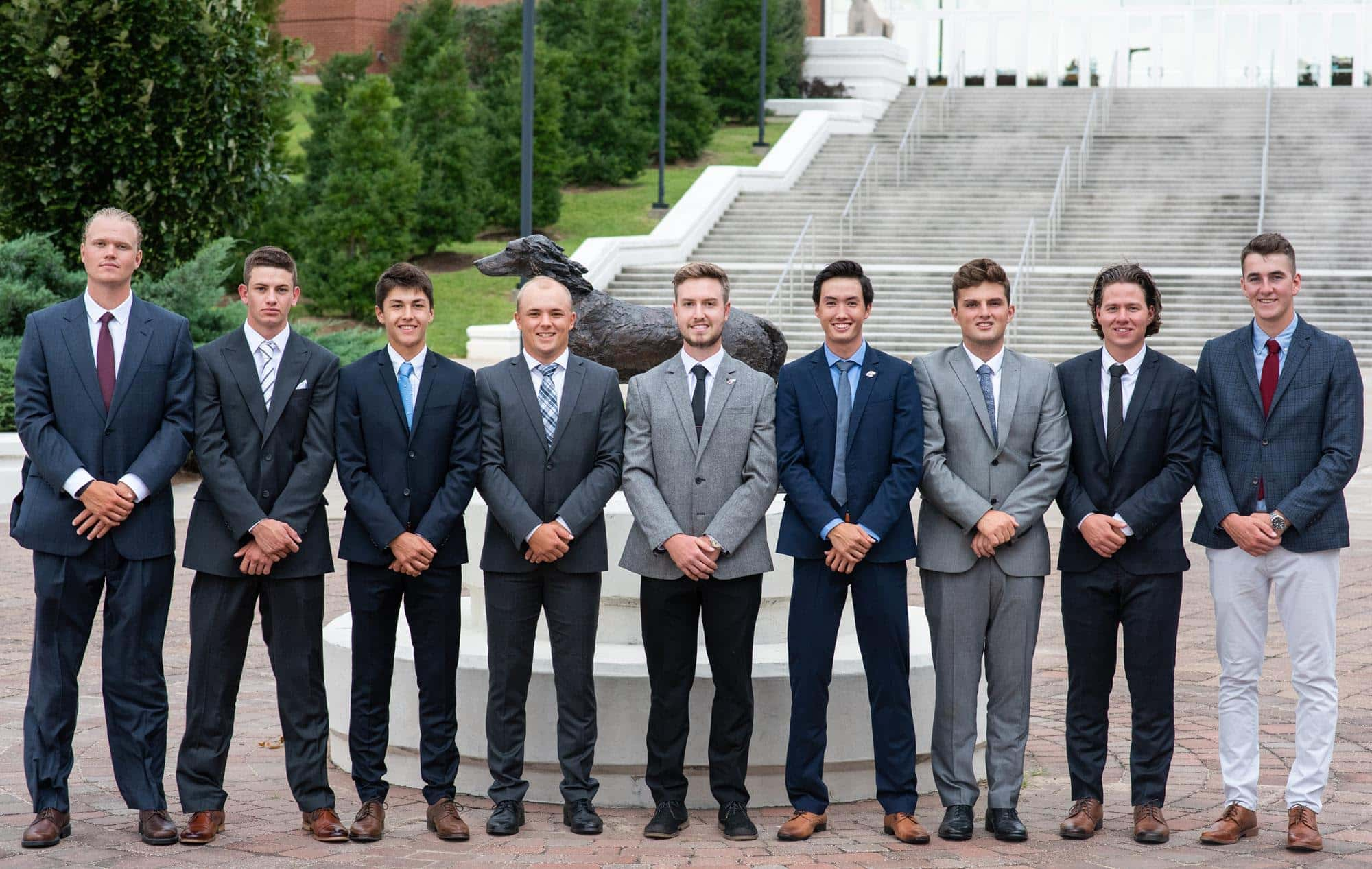 The Golf Coaches Association of America recognized four Salukis from the men's golf team with its All-America Scholar award. 
Vikar Jonasson
, 
Birgir Magnusson
, 
Sean Mullan
 and 
Matthis Besard
 received the award. All four golfers met the criteria of a stroke-average under 76.0 in Division I play and a 3.2 GPA or better.
Through six seasons as head coach, Justin Fetcho's teams have produced 11 GCAA All-America Scholar award winners. This year's total of four is a program-best.
"To have four players receive this award makes me proud and shows that our program has people who work hard both on the course and in the classroom," Fetcho said. "This award combines their golf resume as well as their academic efforts so it is one of the highest awards you can receive as a student-athlete. This is an achievement they will remember for the rest of their lives."
Under Fetcho, the golf program has been successful on-and-off the course, finishing first or second at the Missouri Valley Conference championships four times in five trips. The Salukis have won six team championships in the last six years and advanced to the NCAA Regionals three times — in 2016, 2018 and 2019.