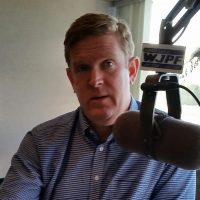 SPRINGFIELD, Ill. (AP) — Illinois State Police Director Brendan Kelly is commemorating the one-year anniversary of an Aurora warehouse shooting that killed five employees and wounded five police officers.
He said Thursday that the state police has beefed up enforcement of the Firearms Owner's Identification card process with its existing budget. But Kelly says more is necessary and advocated legislation in the Senate to increase the FOID fee. The legislation would also require fingerprints from applicants.
Gun-rights advocates bitterly oppose the measure. They filed a lawsuit this month against the state police alleging that $30 million in gun-enforcement fees was spent on other bills.