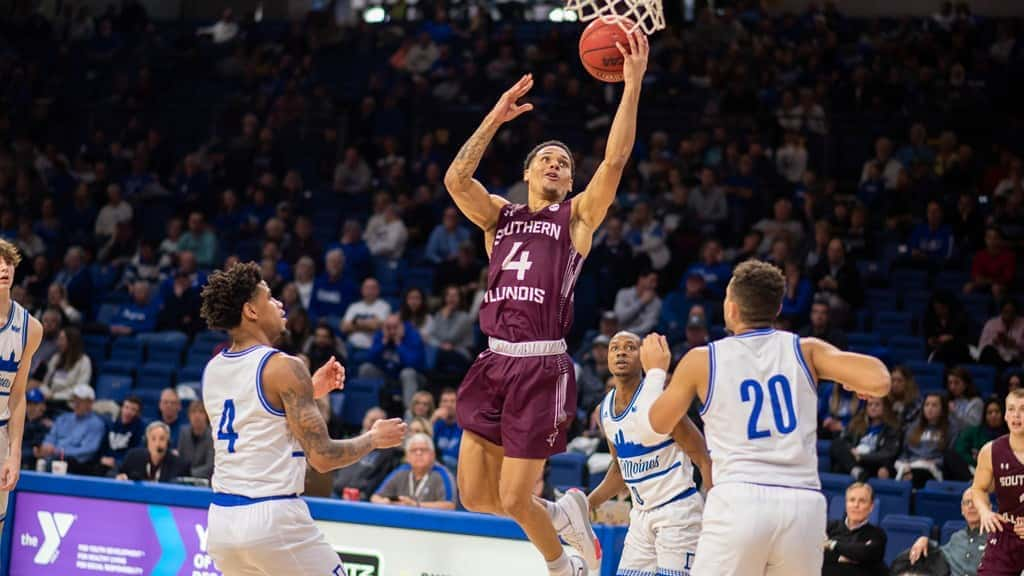 Photo from siusalukis.com
ST. LOUIS – SIU men's basketball senior guard Eric McGill was named the Missouri Valley Conference Player of the Week, the league announced today.
McGill averaged 23 points, 5.5 rebounds, 2.0 assists and 1.5 steals for SIU in a 2-0 week. McGill shot 67% from the field and was 6-of-6 from the 3-point line over two games. Against Loyola, McGill poured in 27 points on 9-of-11 from the field. He followed that up with 19 points, 5 rebounds, and 2 steals in SIU's road win at Drake, which snapped the Bulldogs' 15-game home court winning streak.
McGill is SIU's first player to earn MVC Player of the Week this season and the second SIU player to earn a weekly honor from the MVC (Marcus Domask is a two-time league Newcomer of the Week). Through 10 MVC games, McGill ranks sixth in the league in scoring, second in 3-point field goal percentage, fourth in steals and third in minutes played.
McGill and the Salukis have won five-straight MVC games to move to 7-3 in league play. The Salukis have also won nine-straight home games at Banterra Center, dating back to mid-November. The Salukis have four home games remaining and are offering tickets to all four games for only $40 at SIUSalukis.com/tickets.
This press release first featured on siusalukis.com