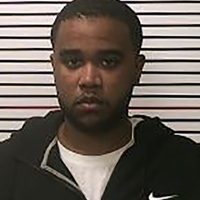 MURPHYSBORO, Ill. (WJPF) — The trial of Jody Pullen, Jr. has ended with Pullen being found guilty on all counts.
The 28-year-old Carbondale man was convicted Wednesday of Attempt First-Degree Murder, four counts of Aggravated Battery With a Firearm, and two counts of Aggravated Discharge of a Firearm all in connection to the April 12 shooting in downtown Carbondale that injured four, including diners on the Tres Hombres patio.
A sentencing date has not yet been set.