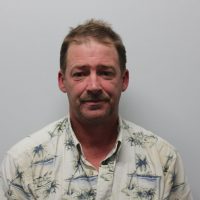 PADUCAH, Ky. (WJPF) — A Kentucky woman is dead, a man in jail, after the woman was run over by an RV.
It happened around 1:00 AM Saturday in the Paducah Convention and Expo Center parking lot.
Police say that James Vanvactor and Angella Hall had an argument. After which, Hall sat down behind the RV.
A short time later, Vanvactor went inside the motor home, sat down behind the wheel, put it in reverse, and ran Hall over with both the rear and front tires. He then put it in park, and stayed inside, not checking on Hall or calling for help.
Police were finally called about two hours later after a passerby reported a woman laying in the parking lot.
When officers got the scene, they found Hall's body and found Vanvactor still inside the RV.
He was arrested. His bond set at $1 million.