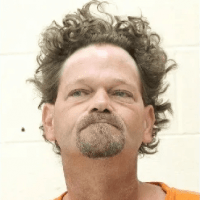 CHRISTOPHER, Ill. (WJPF) — A Franklin County man is facing charges including Attempted Murder and after a domestic incident in Christopher.
Police responded to a home on North Emma Street and found a woman who had been stabbed.
Eric Wakefiled was taken into custody and charged with Attempted Murder, Aggravated Domestic Battery, and Aggravated Battery with the use of a Deadly Weapon.
A preliminary hearing is set for later this month.