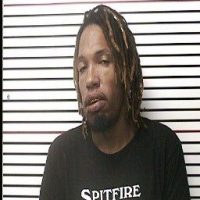 CARBONDALE, Ill. (WJPF) — Carbondale Police have made another arrest in connection to shooting earlier this month.
35-year-old Jamal Humes, of Carbondale, was arrested Sunday on charges of Aggravated Unlawful Use of Weapons, Aggravated Battery with a Firearm, Aggravated Discharge of a Firearm, and Possession of a Firearm without a FOID Card.
Carbondale Police say Humes was one of those treated and released from a hospital following the shooting on September 14 near the Eurma C Hayes Center.