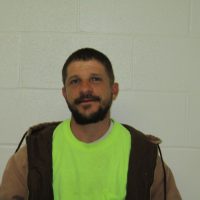 UNION COUNTY, IL. (WJPF) — Authorities in Union County are looking for a man they say could be dangerous.
The Union County Sheriff's Office says that 36-year-old Kelly Kimel was last seen in the area of North John and Jasper Street in Jonesboro.
Kimel is wanted on several warrants. If seen, the public is cautioned not to attempt to approach or apprehend him.
Anyone with information is asked call 9-1-1 or contact the Union County Sheriff's Office at 618-833-5500.