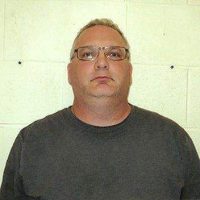 FRANKLIN COUNTY, IL. (WJPF) — Additional chargers have been filed against Thomas McCoy, the West Frankfort man accused in the murder of Kendra Ardery.
McCoy faces two counts of First Degree Murder, one count of Concealment of a Homicidal Death, and one count of Abuse of a Corpse.
Prosecutors say that Ardery died from physical trauma to her head and neck and then, after the killing, McCoy sexually abused the deceased, and hid the body.
His bond has been set at $5 million dollars. He's scheduled to appear in court Wednesday afternoon.