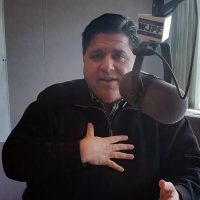 CHICAGO (AP) – Democrat J.B. Pritzker's election as Illinois governor was part of a big night for Democrats.
Pritzker's defeat of one-term Republican Gov. Bruce Rauner on Tuesday gave Democrats a lock on all six statewide elective offices. The party expected to maintain healthy majorities in the General Assembly.
And Democrats picked up two seats on Capitol Hill. Sean Casten ousted veteran GOP Rep. Peter Roskam and Democrat Lauren Underwood defeated Republican Rep. Randy Hultgren.
Pritzker rode a wave of disfavor with Rauner. Rauner feuded with Democrats over a state budget deal for two years. It resulted in billions of dollars in debt.
The race for attorney general was also closely watched. Democratic State Sen. Kwame Raoul defeated Republican Erika Harold. Incumbent Democrat Lisa Madigan chose not to seek a fifth term.