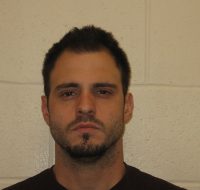 FRANKLIN COUNTY, IL. (WJPF) — A West Frankfort man has been arrested after police say he tried to solicit a minor online.
29-year-old Dustin Curry was arrested on charges of grooming and soliciting a minor.
An investigation by the Franklin County Cyber Crimes Unit is ongoing. Officials say more charges against Curry and more arrests are possible.